ALTA GRAFICO is certified with FSC® certification scheme (a certification that supports responsible management of the world's forests: forest certification scheme).
Today, more than ever, the need for green practices that respect and protect the environment is crucial, to ensure a sustainable future for all of us. That is exactly what FSC® stands for.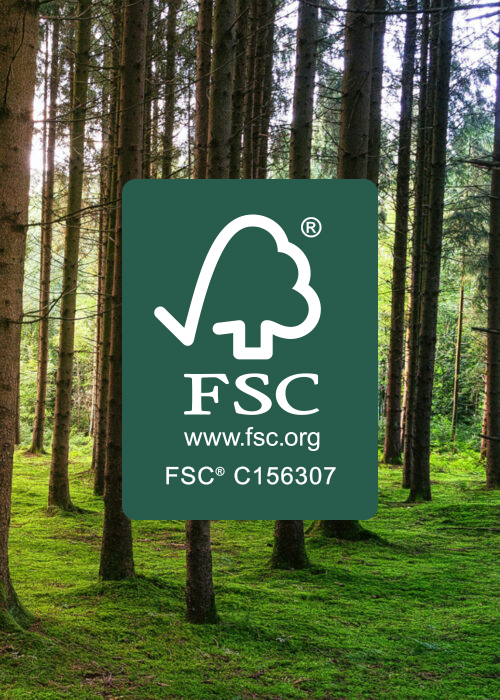 Since 1993, the independent, non-profit and non-governmental organization Forest Stewardship Counsil (FSC®) has taken some serious actions in protecting the environment. Its purpose is to promote an environmentally sound, socially beneficial and economically sustainable forest management throughout the world.
The FSC® Chain Of standard
The organization's sustainable forest management standard, the FSC® Chain of Custody, sets out the requirements a business must meet, if it is to show respect for the environment and commit to responsible forest management. These requirements concern a management system, which monitors the raw materials used to produce the company's products, in all stages of their processing. From the actual forest all the way to delivering the final product to the consumer, the FSC® standard ensures the use and origin of materials, according to its requirements.
FSC® certification and ALTA GRAFICO
Alta Grafico is a company that has acquired the FSC® CoC certification and has already processed and distributed certified products to its customers.
Why did we choose to get this certification?
Because we have a great sense of responsibility towards the environment, especially in an industry that directly depends on it. Because we wanted our certified, responsible products to be recognized by our customers. We wanted to contribute to the protection of forests and the environment. To raise awareness for more partners, customers, more people to choose products and practices that are friendly to the planet.
And this is just the beginning!